The new KL International Outlet (KLIO) is currently being built just 15 minutes away South of Cyberjaya on the way to KLIA.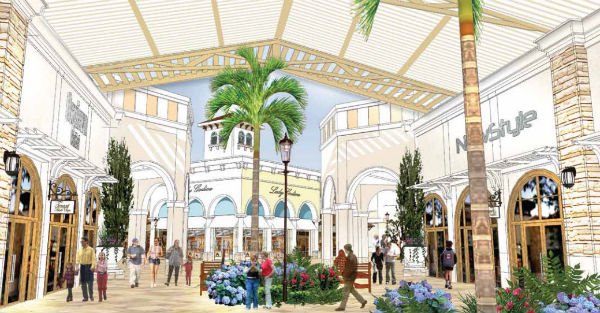 Malaysia will soon have its third shopping outlet after Johor Premium Outlet and Mitsui Outlet Park and the best thing is that it's only 15 minutes drive from Cyberjaya.
The new KL International Outlet (KLIO) will be jointly developed by a US-based company Horizon and Sime Darby who owns the vast plantation lands around that area. Horizon is a leading owner and developer of factory outlet shopping centers in the United States and Asia and is the developer of a master planned community in suburban Chicago.
The exact location is on Route 29 Dengkil Bypass just before Kota Warisan. Route 29 is considered as the "back road" for most people and taxi drivers to bypass the tolls at Elite Expressway. People living in Putrajaya and Cyberjaya would usually take this route when they go to KLIA.
Apparently, the new Xiamen University Malaysia will be located just next to it. This campus will have up to 25,000 students at its fullest capacity. You won't fail to notice the project if you drive along the route as they are now building flyovers and ramps.
KLIO will have a total of 400,000 sq ft. It will be developed in two phases with the first phase to take up 26 acres and the second phase will cover 4 acres.
Must Read: 10 Reasons Why Cyberjaya is a Good Place to Invest
If all goes according to plan, KLIO is expected to be completed by July 2016.Upon completion, there will be at least 140 retailers such as Coach, Nike, Polo while Hugo Boss and Burberry will offer previous season's merchandise or odd sizes.
Since the new outlet is located just 2km away from the Salak Tinggi ERL station, I can foresee that feeder busses will be provided by the outlet to ferry people between KLIO and the station. This makes travel almost seamless even for folks coming all the way from KL Sentral and the city centre.
If I remember correctly on the 2016 budget announcement, there's a huge money allocated for the Aeropolis project near the airport terminals.
Last but not least, Cyberjaya will once again benefit from projects like this, apart from the highly anticipated multi-billion Ringgit Cyberjaya City Centre (CCC) Project.
[images via Horizon]
Comments
comments