The haze is so bad nowadays that it's crucial to check the air quality before you leave the house. Learn how to check Cyberjaya air pollution index online here.
UPDATED: September 14, 2019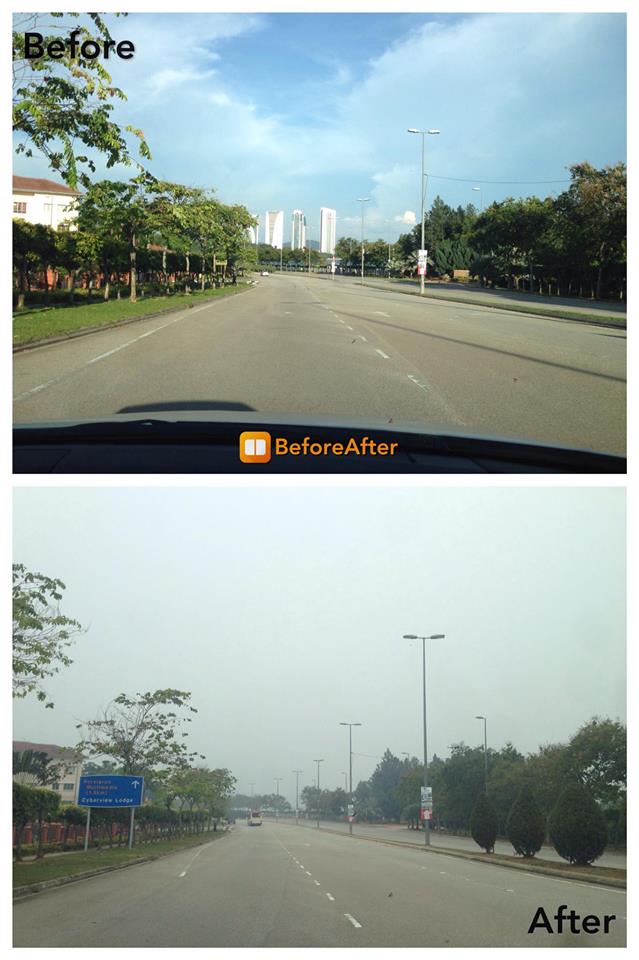 Every year Malaysians have to put up with the haze caused by open burning and forest fires in Indonesia. This is made worse when Malaysians also burn openly and causing extreme haze around the country.
It's extremely important to check and monitor the air pollution index regularly. You can check this online by going to Malaysia's Department of Environment website here:
http://apims.doe.gov.my/apims/hourly1.php

updated link: http://apims.doe.gov.my/v2/
The website provides the most up-to-date reading. Since there's no reading station in Cyberjaya, you can use the index for Putrajaya as both cities are located next to each other. The reading should be identical.
Cyberjaya has 10 PM2.5 sensors installed by Cyberview. The data is updated every 2 minutes. You can view the latest reading here or download the Cyberjaya Air app.
Over the past few days, the reading has been around 150-180. If you don't know what this index means, the scale below explains it:
0 to 50: good
51 to 100: moderate
100 to 200: unhealthy
200 to 300: very unhealthy
above 300: hazardous
If the level is unhealthy, you need to avoid being outdoor as much as possible. If you need to be outside, be sure to wear face mask (N95 grade). Also drink lots of water. Close all windows and doors and get an air filter for your home. Those who are sensitive to air pollution should take extra precaution.
Now that you know how to check, share this with your friends on Facebook!
Comments
comments