Putrajaya and Cyberjaya are considered as Malaysia's newest cities which were developed from a huge oil palm plantation. Find out 40 awesome things you can do there.
Since both cities are located just next to each other, I figured that it would a good idea to compile a list of activities to do there when you venture out of Kuala Lumpur's city centre.
This article is not meant to introduce about Putrajaya or Cyberjaya but mainly to highlight that there are up to 40 interersting activities and things you can enjoy in both cities.
1. Jogging
This is a free activity you can enjoy in both cities as the roads here are wide and there are proper walking/jogging tracks at the road sides. Check out Cyberjaya Lake Gardens as you can also jog there.
FEATURED TOUR: Cyberjaya Technology and Innovation Immersion Tour
2. Cycling
Got a bicycle? Then spend time cycling around Putrajaya. The roads in Putrajaya are better and safer compared to Cyberjaya and there are dedicated bicycle lanes. The best to cycle in Cyberjaya is at the Cyberjaya lakeside.
UPDATE: If you don't have a bicycle, you will be pleased to know that Cyberjaya now has eScooter sharing service provided by Tryke.
Search for Tryke on Google Play or App Store.
The bicycles are available at these locations:
D'Pulze Shopping Centre (near main entrance)
Shaftsbury Square (opposite Starbucks)
Prima Avenue near McDonald's (next to Old Town White Coffee)
Burger King
MaGIC (Malaysian Global Innovation and Creativity Centre)
Cyberjaya Lakeside Community Club
Cyberview Building
Cyberview Resort & Spa
Suggested route – get an eScooter from Shaftsbury Square or Cyberview Resort & Spa and ride to the lake side. The view is stunning.
3. Visit Putrajaya Botanical Garden
This is a well planned manicured gardens and pavilions. Bicycles are available for hire. This garden was designed as a sanctuary for Malaysian plants and it is also a centre for educational research. There is space that can be rented out for weddings and parties. Wear a hat and use sunscreen as it can get very hot here.
4. Visit Putrajaya Wetlands
This is one place you should never miss if you are visiting Putrajaya. All nature enthusiasts and foreign tourists will love the greenery here. You can rent a bike or walk hand in hand with your loved ones.
5. Putrajaya Challenge Park
Putrajaya Challenge Park or Taman Cabaran in Malay is a 30 hectare park in Putrajaya's Precinct 5 containing some of the best extreme park facilities in Asia. This well designed park was opened to the public in 2009 and has three main attractions – Indoor Rock Wall Climbing Complex, Skate Park and Thrill Park and Mountain Bike Trails. The facilities, which are well managed by Perbadanan Putrajaya (Putrajaya Municipality), have a range of options to cater for visitors of all ages and levels of ability.
6. Watch Movies
I guess I don't need to mention anything more about this. There are three cinemas in Cyberjaya and Putrajaya – TGV Cinemas D'Pulze Shopping Centre Cyberjaya, GSC Cinemas in IOI City Mall Putrajaya and GSC Cinemas in Alamanda Putrajaya. You can book your tickets online or using their apps.
7. Eat and Dine
Cyberjaya and Putrajaya have hundreds of restaurants and diners. Below is just a basic list of type of food you can find:
International – Japanese, Yemen, Arabic, American
Malaysian – Malay, Chinese and Indian food
Fast Food – KFC, Pizza Hut, Burger King, McDonald's, A&W
Related Post: Full List of Restaurants, Cafes and Diners in D'Pulze Cyberjaya
8. Putrajaya Cruise
The best way to see Putrajaya is to take the cruise in the Putrajaya lake. The water is clean and there are 12 bridges all around the lake. Each has a different architecture.
9. Visit the Mosques
There are two big mosques in Putrajaya – The Putrajaya Mosque and Tuanku Mizan Zainal Abidin Mosque or fondly known as Masjid Besi (Iron Mosque) by the locals. The mosque in Cyberjaya is called Masjid Raja Haji Fi Sabilillah and a certified eco-friendly building.
10. Picnic at Putrajaya/Cyberjaya Lake
The Putrajaya Lake is a huge man-made lake and both cities share the same lake. Whether you're in Putrajaya or Cyberjaya, there's always a lovely spot where you can have a picnic.
11. Spa or Massage
If you enjoy being pampered, consider going to Sembunyi Spa which is located at Cyberview Resort. People described this spa as a hidden gem in the city. Need a good massage? Checkout where to get a massage in Cyberjaya here.
12. Gokart
Love racing? How about trying the Gokart at Raycer Powerhouse near Cyberjaya Lake Gardens. They charge RM55 per session that lasts for about 40 minutes.
13. Shopping
Just a few years ago, there were no shopping malls here. Now, it's home to IOI City Mall which is one of the biggest malls in the Klang Valley, D'Pulze Shopping Centre in Cyberjaya is a medium-sized mall with plenty of varieties while Alamanda in Putrajaya is a decent mall serving the population of Putrajaya. Centrus Mall in Cyberjaya will be opening soon.
14. Staycation
If you have extra time on weekends, you can do a bit of staycation either in Cyberjaya or Putrajaya. Cyberview Resort, Le'Meridien (under constrcution), Shaftsbury Residences, Pullman Hotel, Shangrila Putrajaya and Dashbox Hotel (made of containers) are just some of the hotels available for you to choose from.
15. Ride the KLIA Express Train
The KLIA express train takes you to the heart of KL city centre in under 30 minutes. The trains are comfortable and fast, and has WiFi service on board. The view is fabulous throughout the whole journey especially near Putrajaya.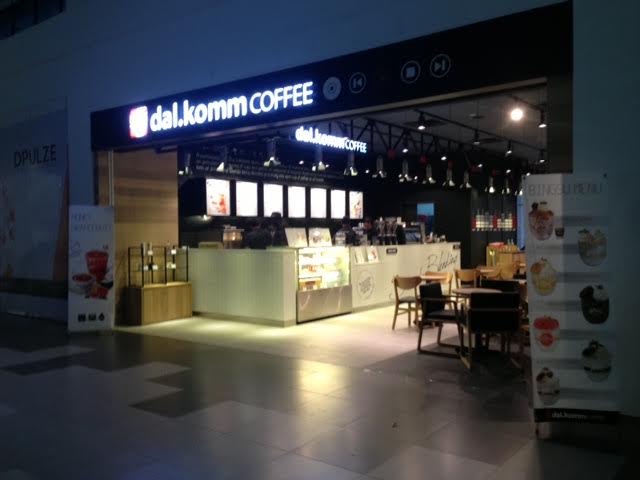 16. Coffee Shop Hopping
Dolchang, Starbucks, Dal.komm, Coffee Bean and Tea Leaves and Monjo are just some of the many coffee shops you can find in Cyberjaya and Putrajaya.
17. District 21
An opened indoor theme park can be found inside IOI City Mall in Putrajaya. It's a nice arena for team building or just for fun.
18. Explore the Startup Ecosystem of Malaysia
Malaysian Innovation and Creativity Centre (MaGIC) and MAD Incubator are some of the organisations in Cyberjaya and Putrajaya which help build and support the startup ecosystems in Malaysia.
19. Marina Putrajaya
There are plenty of marine related activities here and it has a beautiful view of the lake. Pullman Hotel is located just next to this place.
20. Hot Air Balloon
Just next to the Monumen Alaf Baru in Putrajaya is a small park with a static hot air balloon that goes up and down.
21. Visit the Bridges
Seri Gemilang Bridge, Putrajaya Bridge and Putra Bridge are some of the 12 bridges located around Putrajaya and Cyberjaya and each one has its own unique design and architecture. The night views are spectacular on some of these bridges.
22. Photography
The architecture, parks and gardens in Putrajaya are beautiful and photography lovers should spend at least a day here to take great shots. You're bound to capture some amazing photos here.
23. Perdana Putra
This is the office of the Prime Minister. Its design is a mixture of both Islamic and European cultures. Think of it as the "White House" of Malaysia.
24. Try the Flyboard
This is something that all thrill-seekers should try at least once, because it is really fun and there is nothing in the world quite like that unique sensation of soaring into the air powered by high-pressure water jets under your feet. Prices are shown below:
Introductory Flight (1 pax) (RM370) – 10 min ground instructions – 20 min flight time.
Regular Flight (Up to 2pax) (RM689) – 10 min ground instructions – 40 min flight time with a short break between flights
Group (Up to 3Pax) (RM740) – 10 min ground instructions – 60 min shared flight time (each person 20mins)
It is available on weekends only unless you have a big group (minimum 4 pax).
To book your slot, please SMS, Whatsapp to 012-2871120.
25. Take Windsurfing Lessons
Putrajaya Maritime Centre (see #19) apparently offers this lesson to those who are interested. Let me find out more about this and update the post.
26. Food Tour of Cyberjaya
Cyberjaya is becoming a hotbed for good food. Taco Bell is opening soon in Cyberjaya, eat the popular Nasi Arab at Saba and many more!
27. Rent Car by the Hour
Don't have your own transport? Consider renting a car by the hour offered by gocar.my or SOCAR.
28. Walk around Putrajaya
If you have plenty of time, just park your car at one of the many free car parks within Putrajaya and simply walk around the wide pedestrian malls to appreciate the city. Imagine how the city's going to look like in 20-30 years.
29. Visit the Universities
There are at least 6 universities in Cyberjaya and Putrajaya – Lim Kok Wing University, Multimedia University, Heriot-Watt University Malaysia, Kirkby College just to mention a few.
30. Ice Skating
Ice skate at Malaysia's biggest ice skating ring called IceScape in IOI City Mall, Putrajaya.
31. Bowling
IOI City Mall in Putrajaya has bowling centres.
32. Karaoke
Currently there's only one Karaoke place in Cyberjaya which is called Bonavox located in Shaftsbury Square. There's another one to be opened soon in D'Pulze Shopping Centre which is also in Cyberjaya.
33. Feed Wild Birds
If you happen to go to Putrajaya Wetlands (no 4 above), there's a bird watching platform and there are fixed time slots when you're allowed to feed the birds there using the food prepared by the park.
34. Malaysia's Biggest 24-hours Book Store
BookXcess has recently opened its biggest store in Malaysia at Tamarind Square. There's a huge selection of books and the store is located at the beautiful Tamarind Square.
35. Relax in the Parks
Do something while doing nothing. Visit any of the big or small park within Cyberjaya and Putrajaya to relax.
36. Sports
There are several sports centre in Cyberjaya and Putrajaya where you can play basketball, badminton, rock climbing and more.
37. Build Your Startup
Cyberjaya is rapidly growing to be one of the startup hubs in Malaysia. There are more than 400 startups operating in Cyberjaya based on the information given by Cyberview, the company that manages Cyberjaya. MaGIC in Cyberjaya is the prime startup ecosystem builder in Malaysia.
38. Tour the Booming Cities of Putrajaya and Cyberjaya
Plenty of money is pumped into both cities and it's evident just by judging the amount of new buildings are being built. In Cyberjaya alone, there are not less than 10 massive apartment blocks and office buildings are being built. If you're an investor, it would be a good place to consider to invest your money.
Must Read: 10 Things You Should Know About Cyberjaya City Centre (CCC)
39. Participate in Various International Events
There are plenty of international events constantly being organised in Putrajaya such as the yearly Hot Air Balloon Event, Putrajaya Street Race, Red Bull Air Race, Iron Man and many more.
40. Play Golf
There's a huge golf course just next to to IOI City Mall which is called the Palm Garden Golf Club. The designer, talented Australian architect Ted Parslow, has incorporated interesting aspects of the landscape for a course that is set to be exciting as well as enchanting.
These are just some of the exciting things you can do in Cyberjaya and Putrajaya. Rumour has it that a tech based theme park using IOT (internet of things) is currently being planned for Cyberjaya. How cool is that?
Did I miss anything else?
If you find this post useful please +1, share on Facebook or Tweet!
[Flyboard image via TripAdvisor]
Comments
comments