Fancy staying in a hotel made of shipping containers? Now you can at Dashbox Hotel in MaGIC Village Cyberjaya. Lots of photos here!
Cyberjaya which is aiming to be a global tech hub, is now home to a new type of hotel made up of shipping containers. The hotel is suitable for visitors who require basic amenities but not compromising on comfort.
Dashbox hotel is located at the Southern fringe of Cyberjaya. If you're coming from Kuala Lumpur, exit at the South Cyberjaya interchange and make a right turn, You'll see Dell on your left and make a left turn immediately after that. Keep driving straight for about 300 metres and you should be able to see Dashbox hotel on your right. I think you should be able to find it on Waze soon so it will be easier for you to locate this hotel.
I was able to visit the hotel when they were doing the finishing touches and took some of the photos below. If you have plans coming to Cyberjaya, you can definitely consider staying at this hotel.
There are three types of rooms – Single room, Twin room and Quad sharing room. Both Single and Twin rooms come with a built-in toilet. Those staying in quad sharing room will need to use the common toilet/shower; very much like a full boarding school in Malaysia. It may be quite inconvenient for ladies.


A small convenience store and a cafe are located in front of the hotel. They will be serving local and western food.
This is the common bathroom to be used by occupants of quad sharing rooms. The toilet is called "hive".
The shower head looks basic but there should be hot water available.
Each room comes with multiple safety deposit boxes to secure important things such as passports etc.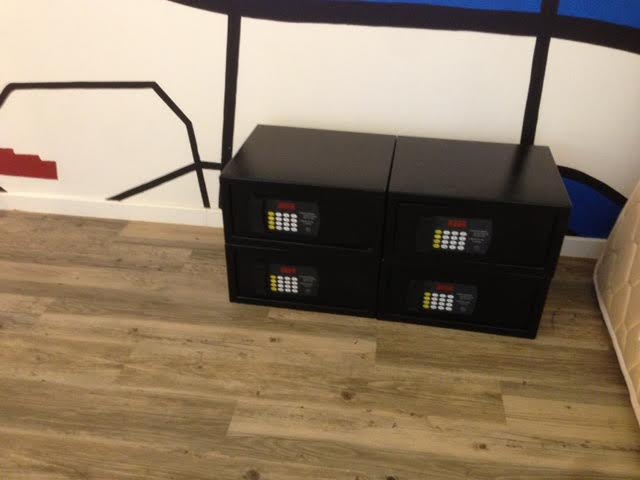 WiFi is a must for any hotel. The router is installed in every room.
The container is actually big enough to have a toilet built inside.
Keycards are used to unlock the door to the rooms.


Water dispenser is available throughout the hotel. I think a vending machine selling drinks are also installed near the reception.
To reduce heat from entering the containers, the containers are covered with a big roof. Of course, each room comes with an air-conditioner.
If you're stressed out, you can head to the gym although there were only a few equipment installed for now.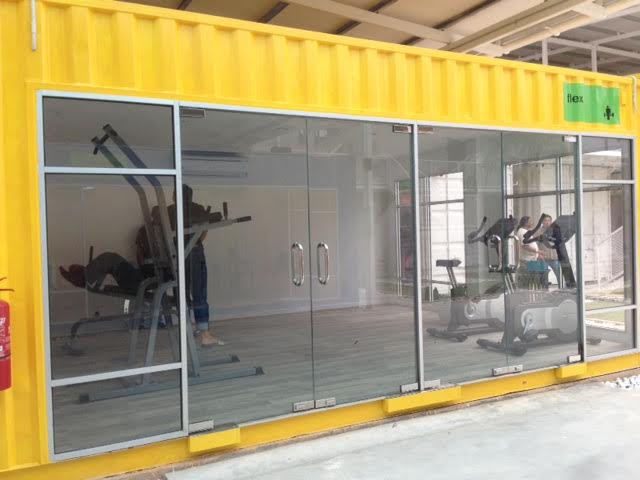 The reception is called 'dashboard' and the convenience store is known as 'dashoppe.'
The reception area is pretty basic but functional.
You can do your own laundry. All you need are some coins.
There are prayer rooms available for male and female occupants.
The game room is located just next to the gym.
The game room has a futsal table and pool table.
It's pretty obvious that the signboards are meant for Gen-Y's.
The overall look of Dashbox Hotel.


There are ample parking spaces and most parking areas within Cyberjaya are free of charge.
The hotel was built in time for Malaysia Global Innovation and Creative Centre (MaGIC)'s Accelerator Program which will begin July 27, 2015. Some of the participants will be staying there for the 4-month program.
Currently the hotel rate has not been published but do check out this page from time to time as I'll be updating this post as soon as I have the information.
If you enjoyed this post, please do me a small favour by sharing this on Facebook!
Comments
comments