If you don't have anything planned this Saturday night, then do come for the biggest Raya Open House in Cyberjaya!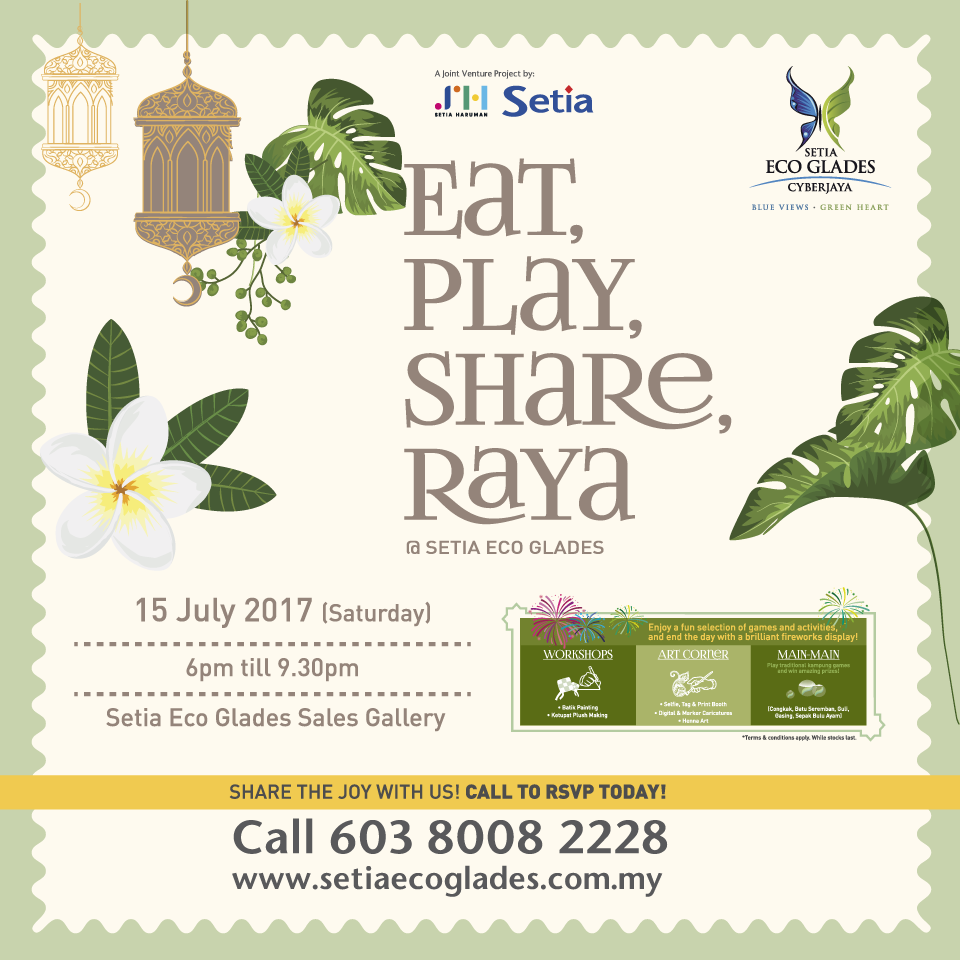 Two of Cyberjaya's developers – Setia Haruman and S P Setia are inviting you for Cyberjaya's biggest Raya Open House on Saturday, July 15 from 6pm to 10pm.
There are so many activities planned for that night – mainly games, shows and even fireworks display.
The full program is as shown below:
6.00 pm – Arrival Of Guests (Workshops, Traditional Games, Selfie Tag Print, Caricature & Henna Art)
7.00 pm – Opening Performance (Dance Performance)
7.10 pm – Food Is Served
7.15 pm – Percussion Performance
7.30 pm – Stage Game 1
7.45 pm – Dance Performance 2
8.00 pm – Stage Game 2
8.30 pm – Colour Of Voices Performance
8.45 pm – Dance Performance 3
9.00 pm – Percussion Performance 2
9.15 pm – Magician of The Carribean
9.45 pm – Fire Works Display
10.00 pm – Goodnight
Around 1,000 people are expected to be at this event – so don't miss it! Oh, did we mention that there will be food too?
Just search on Waze for Setia Eco Glades Sales Gallery!
Don't wait, sign up here now.
Comments
comments