The bicycle sharing service has arrived to provide more mobility for people living and working in Cyberjaya.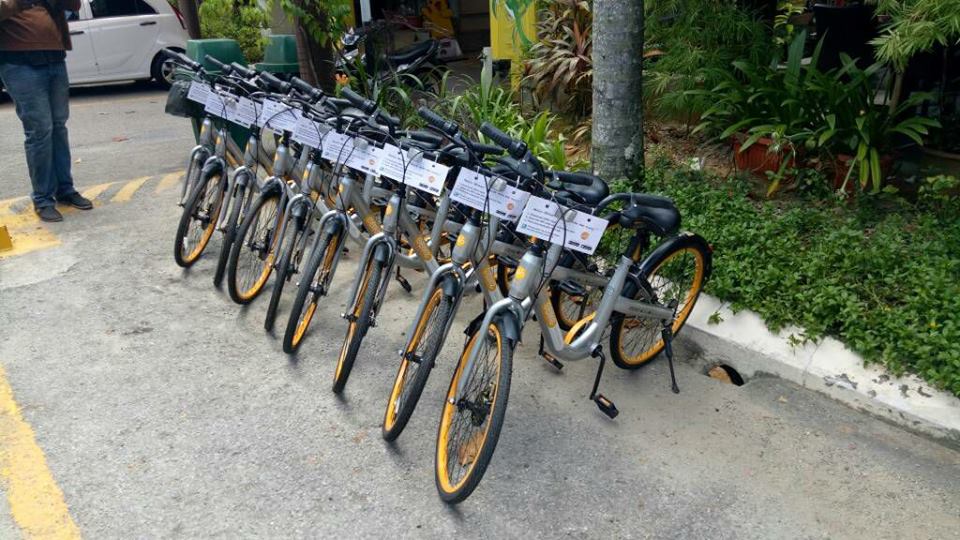 Bicycle rentals have been around for many decades but the stationless bicycle sharing system is by far the most successful especially in China and many other parts of the world, including our neighbour, Singapore.
Bike Sharing system is popular because you don't need to return the bicycle from where you rented it from. Besides, the rental can be done simply by using your smartphone.
The app can be downloaded for free from the App Store and Google Play. Using the app, you can track the nearest bicycle to you.
Together with Cyberview, oBike is running this pilot project at 7 different locations in Cyberjaya – Shaftsbury Square, D'Pulze Shopping Centre, Prima Avenue (Old Town Coffee and Burger King), MaGIC, Cyberview Building, CoPlace 1 & CoPlace 2 and Kelab Komuniti Taman Tasik Cyberjaya.
According to oBike, the first month will be free for Cyberjaya users (to be confirmed).
oBike is originally from Singapore but they started deploying their bicycles since March this year in Sunway City and Damansara. They are also the official partner for Southeast Asia Games (SEA Games) this September.
Go and download the app now and do share your experience of using oBike below.
Comments
comments