Cyberjaya's 24-hours book store BookXcess at Tamarind Square was featured on the World Economic Forum's Facebook and website.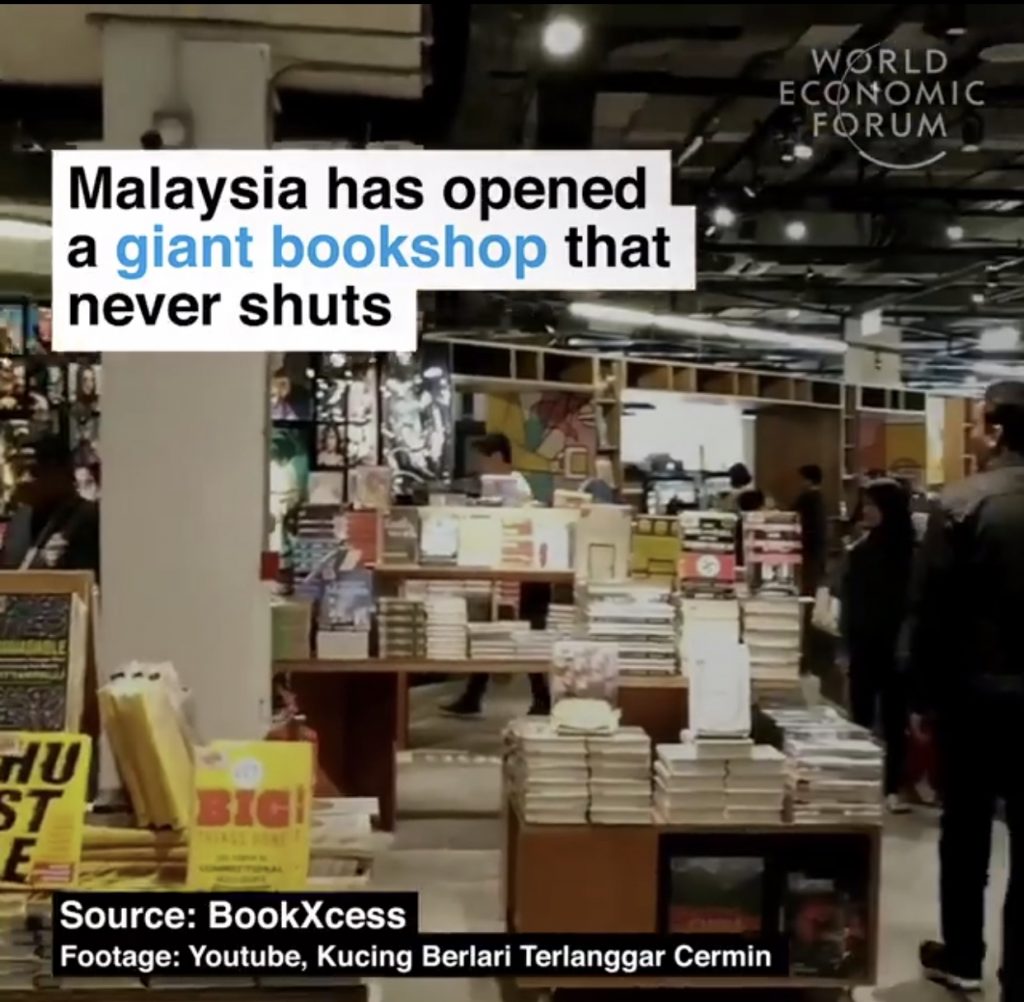 Malaysia's biggest book store is now world famous and we're proud that it's located in Cyberjaya.
The video was showing the size of the book store and the various facilities available but it was mainly to highlight Malaysia's growing middle class.
On the contrary, someone from the US commented:
Here in NYC bookstores are closing at an alarming rate. We have very few left. Sad but true. In my building I started a small library for our tenants. People keep bringing book that they read and taking a new. It is in our laundry room. It works very well. I will do anything I can to keep people reading real books.
The story also appeared on an article on the World Economic Forum website with the subject This Bookstore in Malaysia is Open 24/7.
The readership in Malaysia is still relatively low compared to developed countries but it's good to know that there's a growing book culture among Malaysians.
One thing that also caught many Malaysians' attention is part of the video was actually shot by a Malaysian YouTuber who calls himself Kucing Berlari Terlanggar Cermin which literally means A Running Cat Bumped into a Mirror.
The only thing that's quite disappointing is that Cyberjaya was not mentioned anywhere in the video.
Perhaps one day when the city is more developed with more exciting things happening here.
Comments
comments